Our History
Liso established as a toys MFG company in HongKong since 2005.
At first,We produced film characters for British animation co.,ltd - iqgames, Later, In order to have better control between Liso and its vendors,We have a toy manufactory in Dongguan City of China. We became a professional OEM manufacturer for producing famous collectable action figure,board game miniature, Scale Model,etc.We have an experienced engineering team for our client to develop all different of toys step by step, Eg: 3D modelling, 3D printing, injection mold development and debugging, spraying and assembly figure,etc.
Since 2010, We focus on developing Dofus & Krosmaster series of miniature for ANKAMA company. At the same time, we have entered into partnership with printing factory.We started the board game printing business and cultivated excellent board game printing expert team.
Our main products: plastic miniature,action figure,plastic toys,board game, etc.
After years of toy industry operation, Liso is proud to be working with more and more game companies around the world.Liso is a growing company and we are constantly looking for collaborators who are self-motivated,resourceful, and talented individual with a passion for the boardgame industry,Liso will become more dynamic、up-and-coming、happy where we all grow together.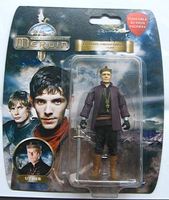 We have been working in figure manufacturing domain for years and have all kinds of professional talents, already have very good cooperation with many highly skilled team and individuals, can make sure that your game has outstanding public miniature beyond other teams.

Board Game industry
We have rich experience product manager who has been engaged in boardgame production for many years, From the beginning of production to inspection of shipment, We offer full service. There are many high quality machines in our factory site, Our goal is to make hight quality boardgame.
Businese Office(HongKong)
Address: Unit 04,7/f, Bright Way Tower No33 Mong Kok Road, Kl
Contact : Victor
Facebook:@liso toys Twitter:@lisotoys
sales@lisoproducts.cn
www.lisoproducts.cn